Probably Inevitable.
Beneath Ceaseless Skies Issue #269
Matthew Tierney. Justina Robson. Sliding Void. Stephen Hunt. The Chapter Ends.
Beneath Ceaseless Skies #94
Poul William Anderson. Lorton's Quick Reads: Volume I. William F. Lightspeed Magazine, Issue 77 October The Destroyer. Kristine Kathryn Rusch. Science Fiction Writers Sampler David Kernot.
Northern Stars. Glenn Grant.
Forever Magazine Issue 9. Neil Clarke. Organized Chaos. Christopher A. A Year Rewritten. Andrew Rogerson. Mad Scientist Journal: Summer Jeremy Zimmerman. Lost Worlds, Retraced. Third Flatiron Publishing. Watching Aliens. Elancharan Gunasekaran. Mike Resnick. Post-Apocalyptic TP Blues. William Hrdina.
Beneath Ceaseless Skies Issue # « Weightless Books
Regeneration Machine. Joe Denham. Morris Allen. Spencer Ellsworth. Isotropes: A Collection of Speculative Haibun. Black Box.
Melted Paradise
Brendan Parsons. Jot Russell. H Jason Schulz. Eric Johnson. Minimum Wage. William Bott. Asleep in Armageddon. Ray Bradbury. The Hated. Paul Flehr. You and I Shall Be as Radiant. Benjanun Sriduangkaew. Dominus Truculentus. Fantastic Stories of the Imagination Warren Lapine. Jason J. RyFT Brand. Jim DuBois. The Hooman Probe. Cage of Thoughts Tales of the Thief-City.
Gareth Lewis. Julian M. Problem On Balak. Roger Dee. Three Hundred Tomorrows. Aerial Muse: poems. Scott Thompson. All This Could Be Yours. Joshua Trotter. Benjamin Descovich. William Mangieri. Causality, Cauckers, and Consequences. Shane Gavin.
Customer Reviews
Dust in the Wind, Poetry of a Time. Cal Cumin. Ray Jaxome. The Stone Sky. The Fifth Season. The Obelisk Gate. Ninefox Gambit. Yoon Ha Lee. Revenant Gun. Raven Stratagem. The Inheritance Trilogy.
Guards! Guards!: The Play: Playtext (Discworld Novels).
Adventures of Benjamin Bunny.
Yoon Ha Lee!
Reward Yourself.
Young Hunk Tales;
Mission Critical. Hexarchate Stories. Dragon Pearl. How Long 'til Black Future Month? The Broken Kingdoms. The Kingdom of Gods. Some of the Best from Tor. Patrick Nielsen Hayden. The Dreamblood Duology. The Hundred Thousand Kingdoms. The Killing Moon. The Shadowed Sun. Shades in Shadow: An Inheritance Triptych. Lightspeed Magazine, June Christie Yant. Conservation of Shadows.
Best Science Fiction of the Year. The City Born Great. Nino Cipri. The Best Science Fiction of the Year. Galactic Empires. Cool Merchandise.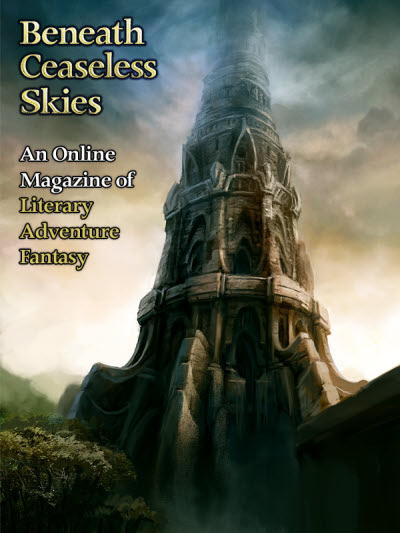 Beneath Ceaseless Skies Issue #94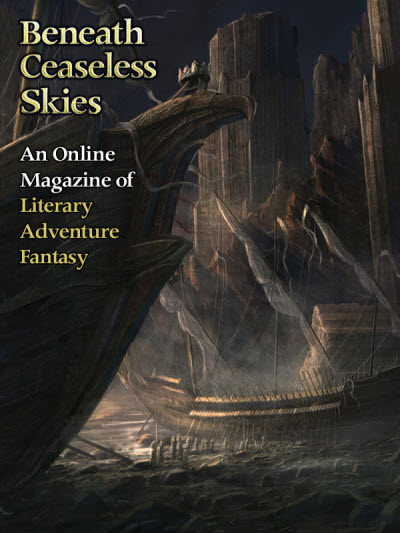 Beneath Ceaseless Skies Issue #94
Beneath Ceaseless Skies Issue #94
Beneath Ceaseless Skies Issue #94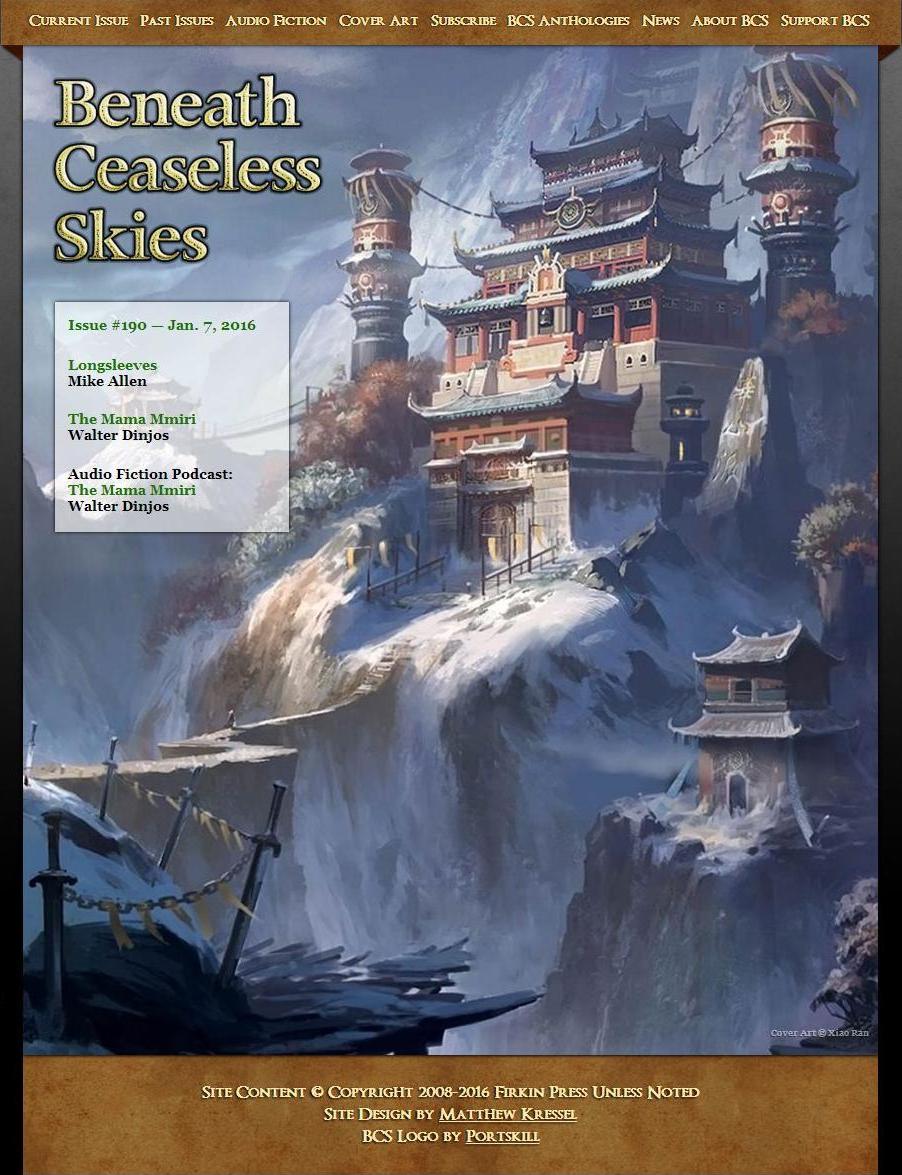 Beneath Ceaseless Skies Issue #94
Beneath Ceaseless Skies Issue #94
Beneath Ceaseless Skies Issue #94
Beneath Ceaseless Skies Issue #94
---
Copyright 2019 - All Right Reserved
---